The Emergency Food and Shelter Program (EFSP) is a FEMA-funded program authorized by the McKinney-Vento Homeless Assistance Act of 1987. The program supplements and expands ongoing work of local nonprofit and governmental social service organizations to provide...
Parents reported that the monthly Child Tax Credit (CTC) advance payments have reduced financial stress, helped them to afford necessities and, for about one-quarter of respondents receiving monthly payments, work more hours outside of the home, according to a new...
As the year comes to a close, we would like to shine a light on the top eight ways FRAC and its network of anti-hunger advocates once again led the fight to eradicate poverty-related hunger and undernutrition in the United States during this unprecedented time.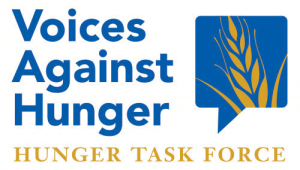 The goal of Voices Against Hunger is simple: Advocate together to promote social policies to end future hunger. Members can expect the following:
Stay up-to-date on the most urgent anti-hunger campaigns that relate to you.
Learn how to take easy action to fight hunger.
Receive occasional invitations to join us on special hands-on projects.
Be a part of the largest and most active anti-hunger advocacy group in Wisconsin.
Find My Elected Officials