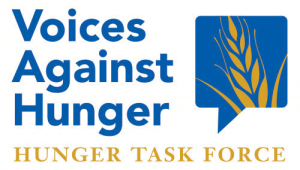 The goal of Voices Against Hunger is simple: Advocate together to promote social policies to end future hunger. Members can expect the following:
Stay up-to-date on the most urgent anti-hunger campaigns that relate to you.
Learn how to take easy action to fight hunger.
Receive occasional invitations to join us on special hands-on projects.
Be a part of the largest and most active anti-hunger advocacy group in Wisconsin.
Find My Elected Officials